Instagram is one of the most widely used social networks. The platform allows users to share photos or videos in different formats, such as post, story, or reel. This presence of different formats, allows you to showcase your products, services or brand in an original, creative and dynamic way. Whether you choose to collaborate with influencers or create your own, reels are a great feature of the application, and we recommend that you integrate them into your social networking or influencer marketing strategy.
What is an Instagram reel?
On Instagram, the reel is a feature that allows users to create video clips lasting up to 90 seconds, adding music, filters, creative effects and backgrounds.
Since their launch, reels have been an effective way for brands and businesses to get creative and add a visual experience that goes beyond a simple post that might get lost in the photo stream.
On the other hand, unlike an Instagram video story, a reel doesn't disappear after 24 hours. Once published, it remains permanently available on Instagram (unless you decide to delete it).
Reels are very popular with Instagram users. In fact, reels are entertaining and engaging content that will help you get more engagement, as you'll gain visibility thanks to the platform's algorithm, which highlights reels in order to encourage their use. To make the most of the reels feature on Instagram, it's a wise idea to follow our 5 tips for optimizing their visibility.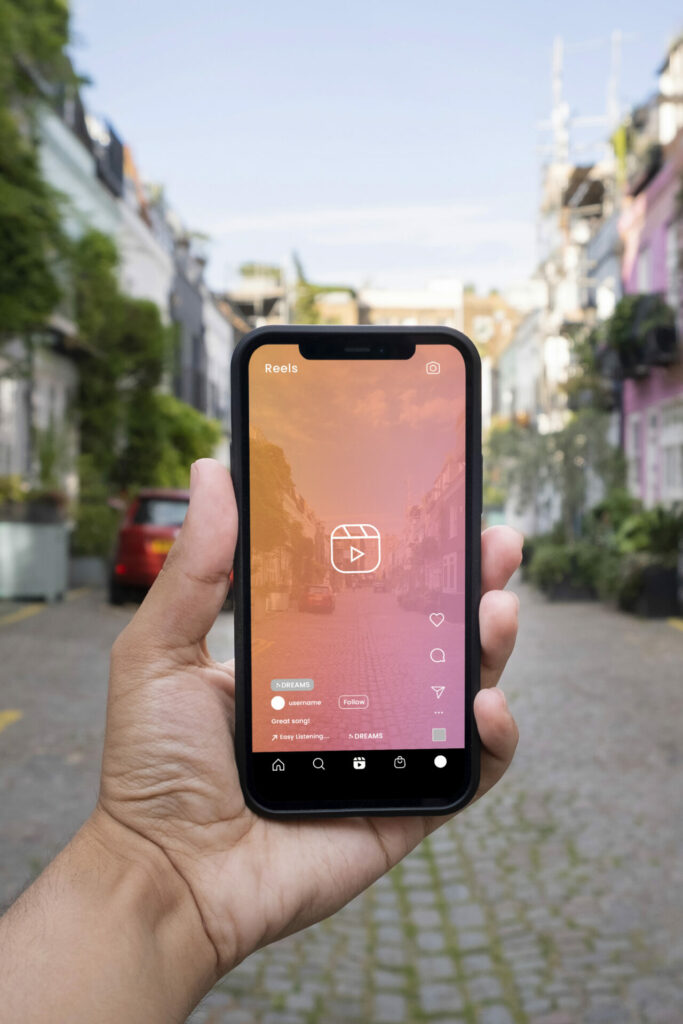 How to create an Instagram reel?
Captivate from the very first seconds of your Instagram reel
Instagram is overflowing with content, and users scroll passively for maximum entertainment. That's why the first few seconds of a video are so important. You need to grab the user's attention to make them want to keep watching. 
You can grab their attention in different ways: a catchphrase, an image, a before-and-after, a teaser or any other dynamic content that will make them want to see more.
Surf the wave of one or more Instagram trends
For your content to be amplified by the application, it's a good idea to exploit current trends. Trends are content (music, filter, subject, model, etc.) that is frequently repeated by the users of the network, and which are therefore more prominently featured by the platform.
There are two ways to identify an Instagram trend: 
By scrolling through the application, you'll see which trends are recurring the most and are particularly used

When it's music, next to the sound you'll see a small arrow indicating that the music is currently trending
Surfing on trends is smart: the application will highlight your content, and users will be eager to watch it all the way to the end, because it's content they generally like for its dynamism or fun factor.
Get inspired and unleash your creativity
Obviously, surfing trends is extremely important for your visibility on Instragram. But that doesn't mean you have to lock yourself in and create nothing new. It's perfectly possible to use trendy music while adding a personal touch and creativity with an innovative concept. Don't hesitate to draw on your imagination and your brand's universe to come up with totally new and inventive concepts, it's time to have fun!
Indeed, there are many ways to create Instagram reels while adapting it to your industry and your brand's DNA. You can answer your followers' questions, present your offices, your team, make humorous videos, feature your employees, share customer reviews, make tutorials tailored to your business, and much more.
Get the most out of Instagram
As with stories, it has recently become possible to add stickers, polls and much more to your reels. By using these different features, users interact with your content, creating greater engagement. So don't hesitate to use all the features offered by the platform to maximize audience engagement.
Recently, Instagram has also introduced a video editing system, and the platform is boosting the reels in which these various features appear. These creative reel templates give free rein to your imagination and creativity, while making content creation simpler and more accessible. 
In other words, using this type of functionality can only improve your reach, i.e. the number of people who see your reel.
The cover of your reels is more important than you think! In fact, since this is the image that will appear in your feed (all your instagram posts on your profile), it's important that this photo is in harmony with the rest, but above all, when a user is on your profile, the photo has to catch his or her attention so that he or she wants to click on it and read its content. This image can be anything from a real-life illustration of the subject to something far from it. The important thing is that it encourages users to click on it if they discover the real thing in the feed directly.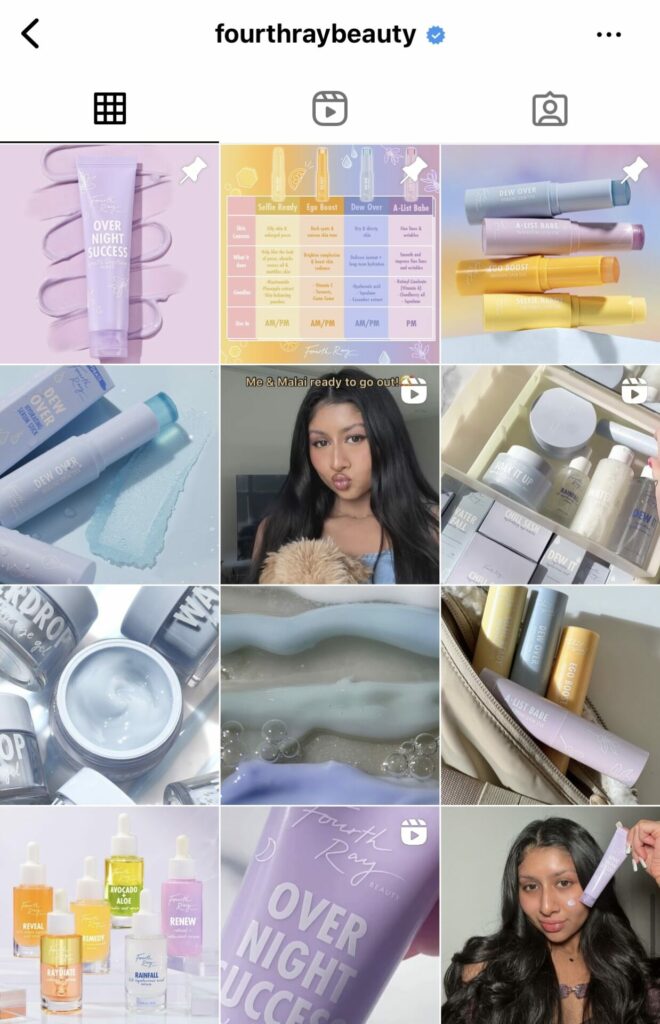 It's important to post regularly on Instagram so that your content, whether posts or reels, is highlighted by Instagram. Ideally, you should post at least twice a week. However, the application favors video formats such as reels. This way, the more video content you post, the more likely it is to be featured and viewed by a larger number of people. However, it's important to remember that your content needs to be relevant, and not just any kind of content. It's important that your subscribers are interested in viewing your various posts, so content relevance and quality play a key role.
Interact with your community
To increase your community's engagement with your content, it can be a good idea to create posts that they can interact with. Indeed, when your subscribers like, comment and share your reels, posts or stories, your engagement rate increases, and consequently so does your SEO. Indeed, your content will then be boosted by the platform. In this way, by using the various features offered by the platform such as questions, stickers or polls, your subscribers will have reasons to interact with your content.
What you need to know to create Instagram reels