Explore the
Stellar Modules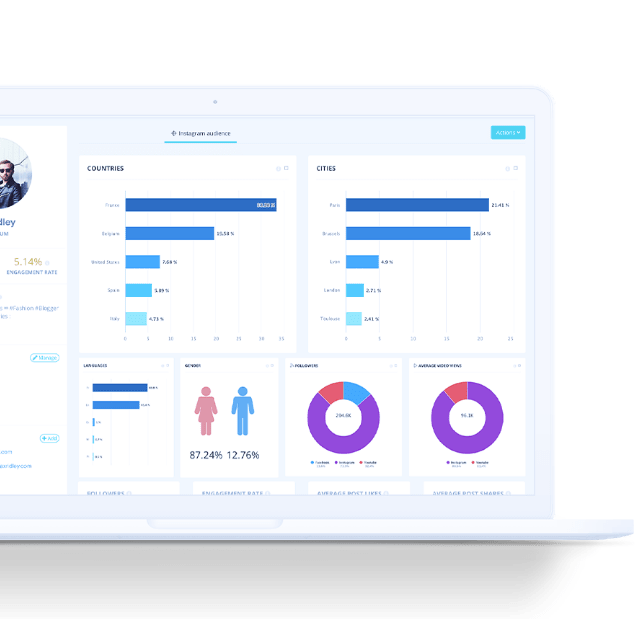 No need for an Influencer Index? Simply turn your Excel spreadsheets and Social Media into your own influencer portfolio. Import an Excel file or use the Stellar browser extension in Google Chrome to save profiles straight from social accounts. You'll instantly generate Influencer Profile Cards which include:
Influencer Cards with analytics on influencers and audience are also available if you buy the Project, Report and Discovery modules.
Plan, launch and manage any type of project with your team and clients: product placements, seedings, events, runways, contests, etc.
Project always comes with the Influencer module as you create projects from influencer groups.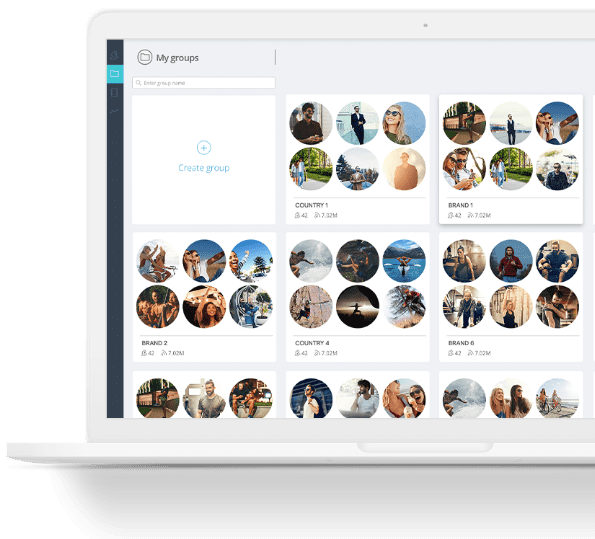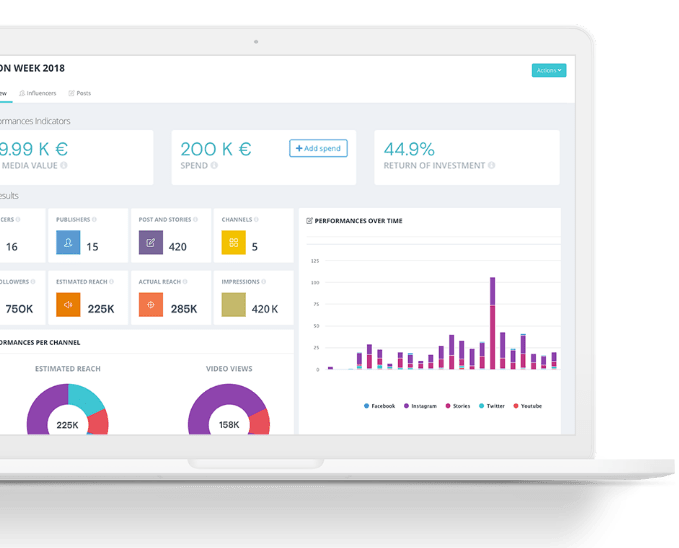 Measure the impact of your influencer collaborations thanks to a wide range of features and insights.
Reports always comes with the Influencers module as you create reports from influencer groups or projects – depending on your combo plan.
Looking for Influencers for your campaign? Stellar searches through over 15 million influencer profiles to find the ones that specifically fit your needs. Filter by:
Discovery always comes with the Influencer module since you instantly generate Influencer Cards with influencer and audience insights through your searches. You can also import your own database of influencers by importing an Excel file or using the Stellar browser extension.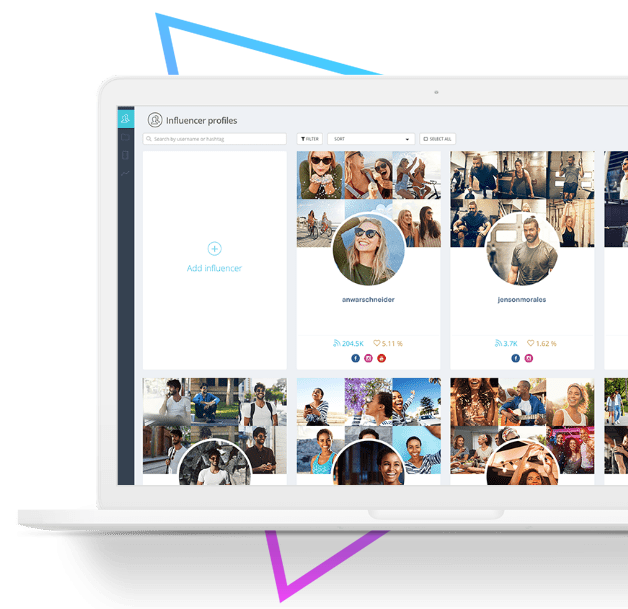 Frequently Asked
Questions
Still have questions about how
Stellar's

Software can help you?

Let's talk!