Your comprehensive toolbox for Influencer collaborations.
Stellar software helps you build your custom influencer marketing platform with a powerful influencer search engine and analytics on influencers, their audiences and campaigns. Choose any modules to meet your company needs, growth and budget.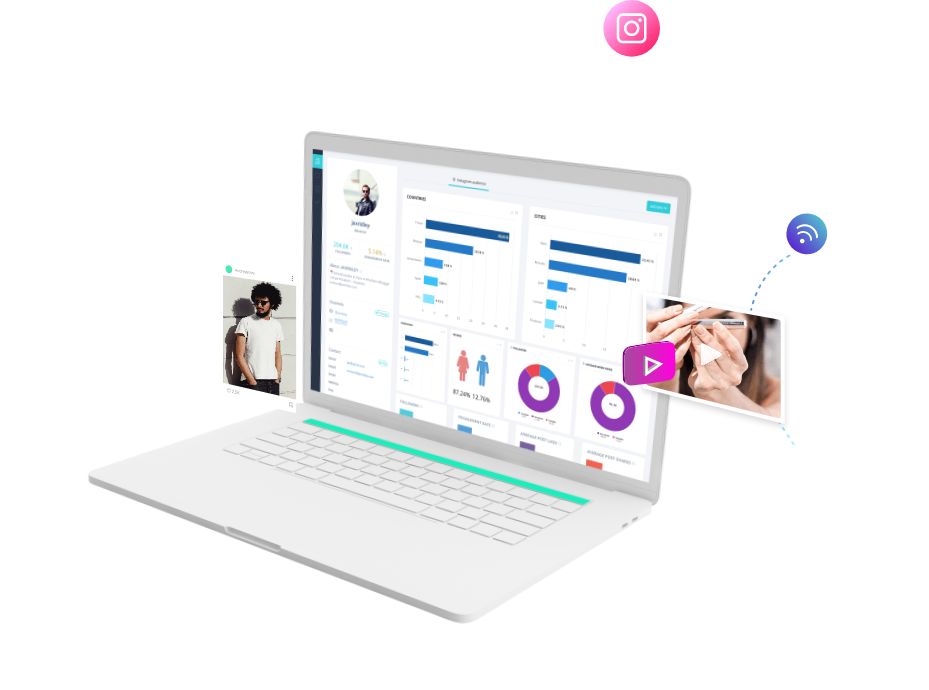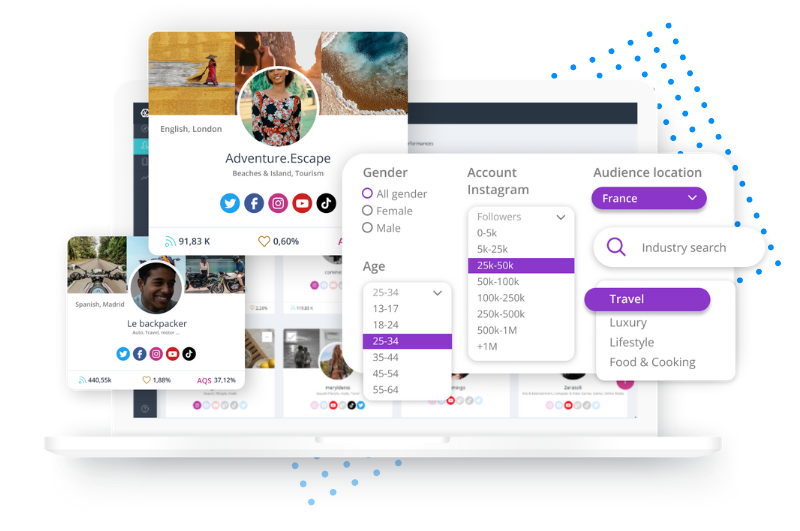 Find

the perfect influencer for your campaign
Build your own perfect influencer portfolio by using our intuitive Discovery module to find new influencers. Apply filters on influencers, accounts and audiences to find the perfect fit and tap into a new source to find brand ambassadors that will raise your campaign to another level.
Add

influencers from your listing or "save" them straight from Social Media with our Chrome extension
Turn social media into a giant influencer database using the Stellar chrome browser extension. With a click of a button save any influencer to your Stellar account straight from social media.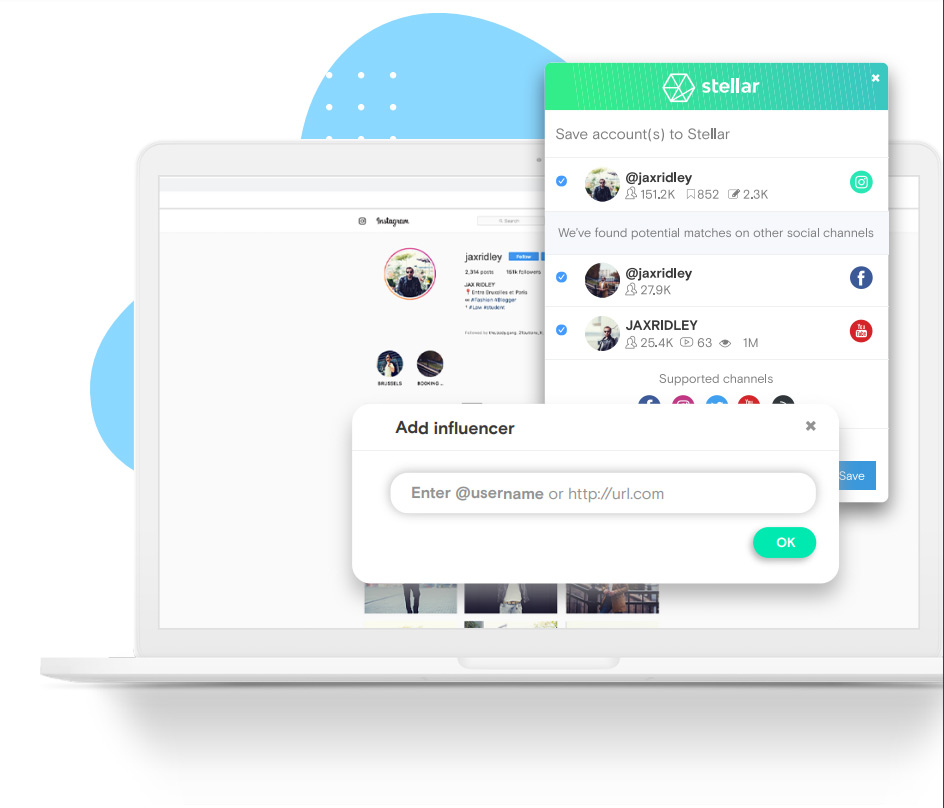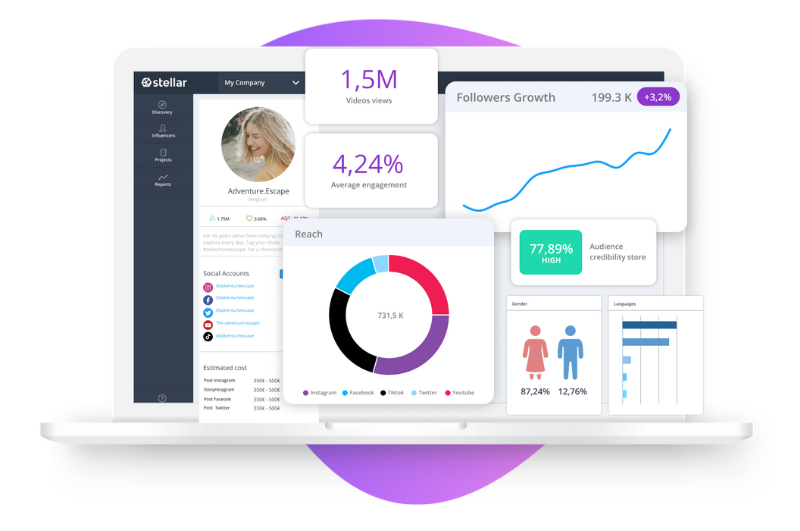 Get real time insights

into influencer and audience data
Once you have created your influencer portfolio, you can access the influencer profile cards. These will show you the last content posted and profile performance, audience statistics, demographic data, brand affinities and past collaborations. Truly all the information you need.
Predict Budget

and Performances
Use our intuitive Project module to set up and manage your projects. Whether you are planning a campaign or setting up a product seeding, this module will predict results for you and keep track of the deliverables.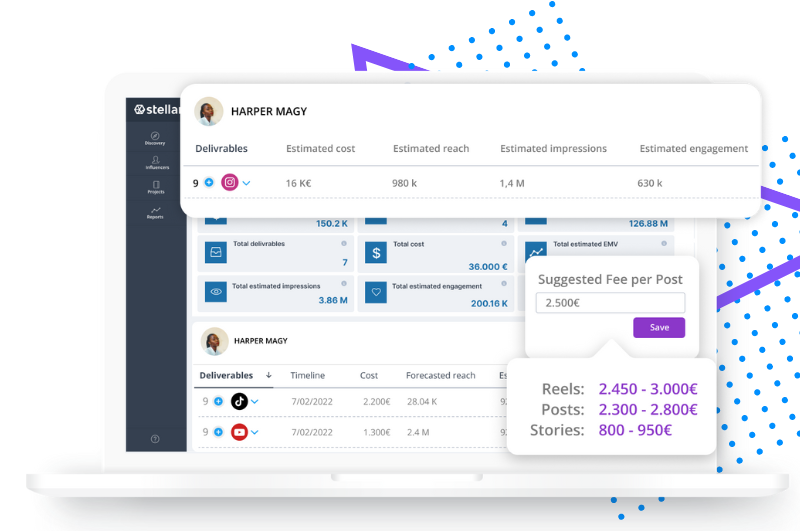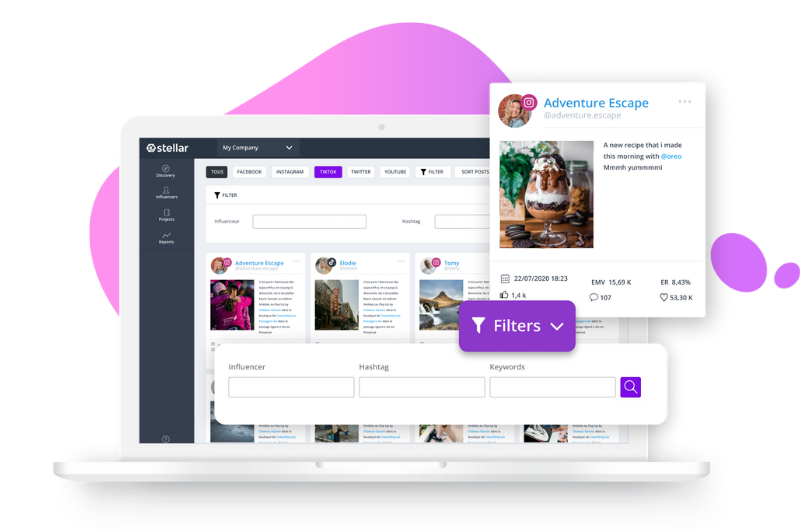 Monitor

feed posts, stories and videos
Take the stress out of content monitoring with an automated tracking of posts, stories and videos. Never miss out on any content for your campaign and say goodbye to screenshots. Find all content back in one place and export it all with the click of a button. Stellar gives you what other software can't: free time and peace of mind.
Report

to measure performances
Start cracking the numbers with the metrics generated automatically. Quantify the effectiveness of your campaigns and let us do the hard work for you. Track performances per campaign and influencer. Alternatively, you can share and export your report in Excel or PowerPoint.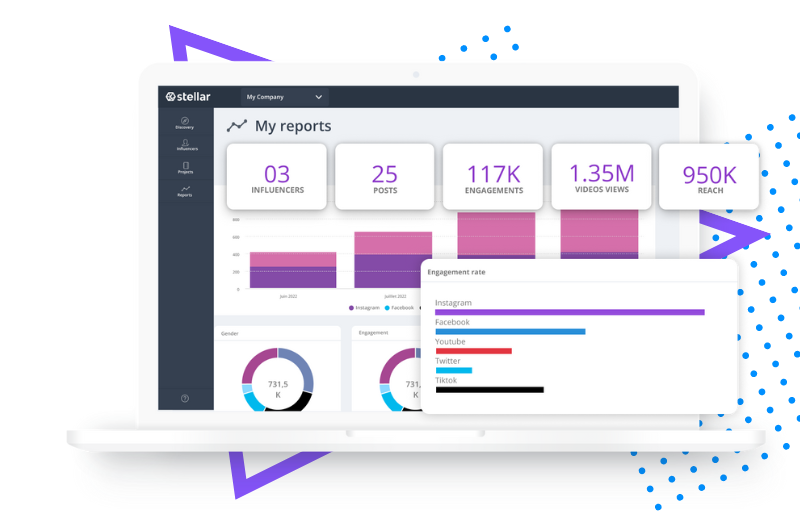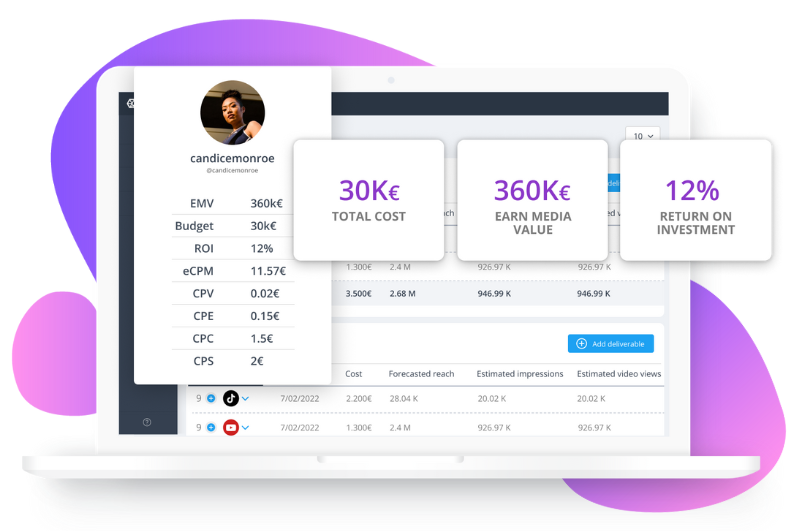 Calculate

EMV, ROI and Cost Benefit
Get your ROI and EMV automatically while monitoring how much everything costs over time on a single easy-to-use dashboard.
Analyze

the comments and sentiments of your influencers' communities.
Evaluate the impact of your influencer collaborations and campaigns with our comment analysis add-on. Automatically identify the most frequently used mentions, emojis and keywords in comments. Measure the appreciation of your campaign, brand or products with qualitative results.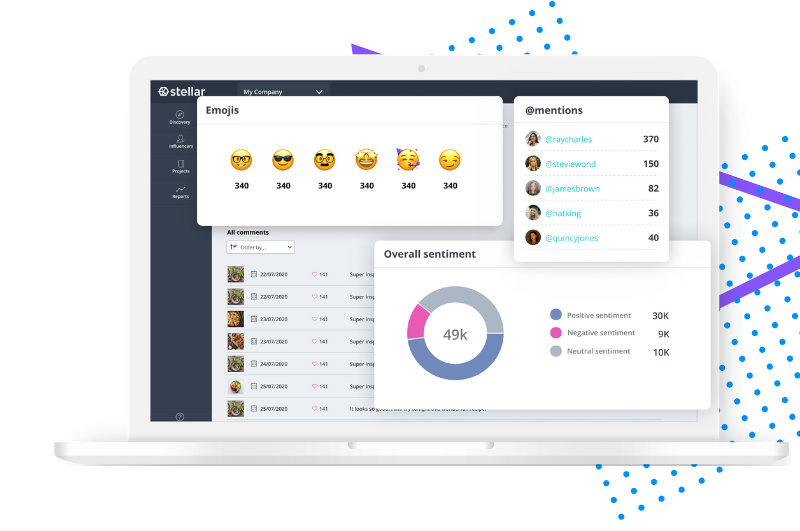 Still have questions about how
Stellar's

Software can help you ?