TikTok is today the world's No. 1 social network and most downloaded app. The platform offers users the chance to play with trends and share short, original videos at no cost, enabling them to distinguish themselves by adding filters, stickers and musical or sound extracts. By becoming a truly creative and captivating means of expression, TikTok has conquered hearts and screens all over the world. But TikTok also provides a unique opportunity for brands to reach an active audience and promote their products and services.  However, it's important to stay up to date on current TikTok trends to maximize the impact of your influencer marketing campaigns or posts on your corporate Tiktok account.
In this article, we present the trends for summer 2023 to inspire you and help you create successful influencer campaigns!
A TikTok trend is a video or a video style that becomes very popular on the platform. These trends can take many forms, but are often characterized by challenges, dances or specific themes. TikTok trends are ephemeral and can quickly disappear to be replaced by new ones. Users are constantly trying to create original content to stand out and keep up with trends before they disappear. As a brand, you can also create your own trends and be at the origin of a particular craze.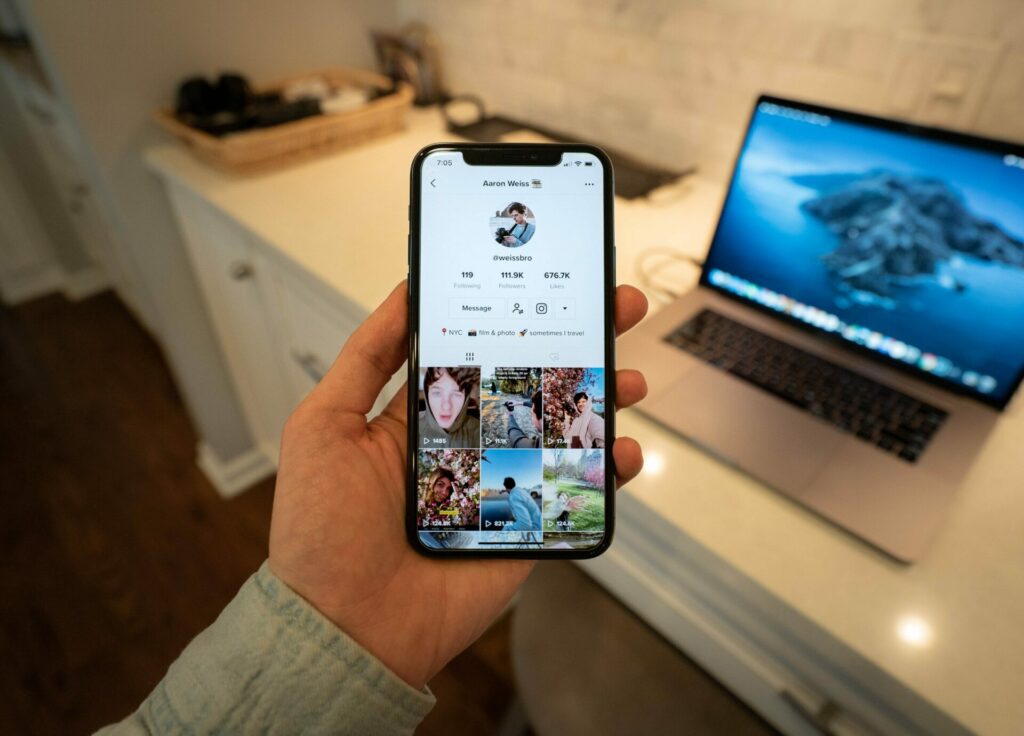 There are 4 main types of TikTok trends:
Music trends: TikTok users often associate popular music with specific dances or movements. These musical trends can be created by celebrities or TikTok users. They can create a particular craze based on the rhythm of the music or its lyrics.
Filter trends: TikTok filters are an easy way to create fun and original content. Filter trends can be based on a new filter just released on the app, or on a creative way of using an existing filter.
Challenges: TikTok challenges are trends in which users are asked to perform a specific action or movement. These trends can be created by brands, influencers or TikTok users, and are often accompanied by a specific hashtag to facilitate their discovery.
Hashtag trends: TikTok users can also follow hashtags to discover new content and challenges. Trending hashtags can include specific challenges, questions or themes that will encourage user participation.
How do you identify a TikTok trend?
Detecting trends on TikTok isn't that complicated. There are several ways to stay on top of what's happening on the platform.
The first method consists of monitoring the platform and browsing different content to see what type of videos are being offered by users of the platform. You can also find out what's trending and what topics are popular using the application's search function, which displays the content that users are looking for the most.
TikTok also offers a site dedicated to current trends, accessible to all. You can find out what music, hashtags, filters, etc. are popular on the platform, for each country.
Finally, numerous social media accounts relay the latest trends on the various social platforms. These accounts describe the latest trends in different applications and how you can adapt them to your business.
Why is it important for brands to take advantage of trends on TikTok?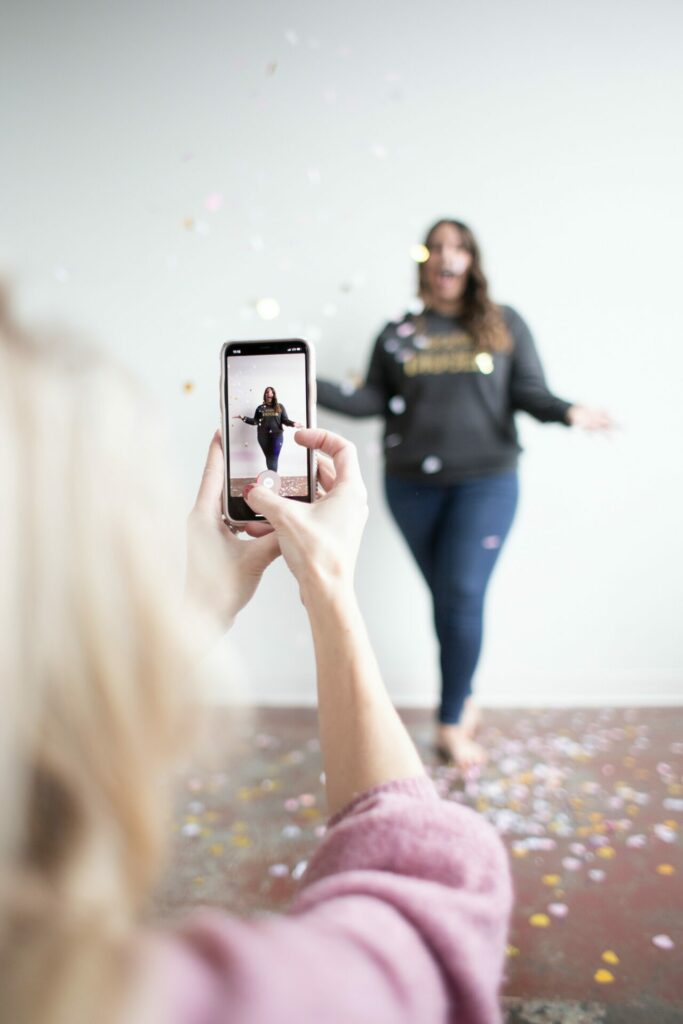 Trends are an excellent way for brands to boost their presence on social media and attract a wider audience. TikTok trends are often viral, which means that their popularity spreads quickly and can reach an international audience in a short period of time. As this content is very popular with the public, its popularity is reinforced by the platform's algorithm. Your video will then be widely viewed, and this will have a positive impact on engagement: users will be more likely to like your content and to actively interact with it. This creates a virtuous circle: the more engagement your publication generates, the more it will be promoted by TikTok and the more views and positive reactions you will get.
The very essence of the TikTok application lies in its ability to create trends, which evolve with the seasons and adapt to users' activities and wishes. So it's essential that we work together to dissect summer trends and explore ways in which you can incorporate them into your business strategy. By capitalising on these summer trends, you can exploit considerable potential to increase your brand's visibility, attract a wider audience and generate greater user participation. By embracing trends, you show that, as a brand, you're on the cutting edge and that you understand your audience. And then, trends can help you create a bond with your audience and strengthen brand loyalty. Ultimately, it can also encourage sales, develop your presence on social medias, and promote your brand image.
Summer trends 2023 on TikTok
The world of TikTok is evolving quickly, and it's hard to predict what the next big trend will be. However, by analysing current trends and taking into account the seasons to come, it's possible to get a rough idea of what's going to be trendy this summer.
Although it is possible to classify trends into four different broad categories, it is clear that they often fall into several categories at the same time. It may be a challenge on a musical theme or a very specific subject with sound or visual effects. So we're going to help you decode the different TikTok summer trends for 2023
As summer gets underway, a number of tracks are already going viral on the platform, including Ian Asher's remix of the famous song "Makeba" and "Smooth Operator" by Enzo. Both of these songs are evocative of summer and can be used in different types of content, as they are catchy and dynamic. They can also be adapted to any subject: as background music for a filter, for a before and after, for a photo montage, or other types of content.
How can you use music on your corporate TikTok account? 
Don't hesitate to use one of the trendy music tracks to present your products or services in a dynamic way to capture the interest of your target audience or to highlight the results achieved thanks to your product or service. You can also make your company stand out by showing your teams walking or dancing to the music, creating a positive, lively atmosphere. This technique has a strong positive impact on your employer brand image.
Users like to talk about the same subjects so that they can share their opinion, their experience or add a touch of humour. The topics can be very specific, but there are also more general subjects that are easy and interesting to explore. This summer, one of the key topics will be none other than… summer #summer #holidays #summer2023. In fact, it's an extremely broad subject that you can surf on endlessly.
How can you use popular topics on your business TikTok account?
Using summer to present your product, your service or simply your brand will be child's play. You can use a humorous tone or simply use very summery images. The idea is to bring sunshine to your audience's "For You" page. Moreover, by addressing the current season, you anchor your content in the present moment, which will enable you to be in phase with your audience.
TikTok effects, both facial and voice filters, are also very popular with users. It's an opportunity for you to demonstrate your sense of humour and self-derision, which is much appreciated by users who are looking for funny and dynamic content.
How can you use filters on your business TikTok account?
Why not present your teams using this trend? Or share a typical day at the office by highlighting your activities or coffee breaks? You can also present the different missions you're working on. The idea is to use humour by exaggerating your facial expressions and finding funny expressions to make your video a success!
Trendy games and challenges
TikTok games and challenges are a very interesting type of trend to explore. They are content that is widely taken up because everyone wants to take part, or widely viewed because they offer entertaining and interesting concepts. Whether these are real challenges that are difficult to overcome or simply games that have been set up, it's always interesting for a company to use them to offer fun content to its community.
How can you use TikTok challenges as a brand?
The first way is to take existing challenges and adapt them to your business. With this type of content, you can showcase your products or services as well as your teams and offices.
The second way is to create your own challenge. All you have to do is put forward a more or less original concept, add a few hashtags and that's it! Whether it's a challenge to be reproduced or simply a concept that you come up with yourself in several videos, this type of content will undoubtedly be very popular.
As influencer marketing professionals, it's important to stay on top of TikTok trends. By analysing current trends and predicting what will be popular each season, brands can adapt their strategy and reach a wider audience. Summer is a great time to develop your corporate TikTok account or launch light, fun and original trends.
Don't forget the best practices for your TikTok account this summer!
If you want to open a TikTok account or publish content on the platform, summer is the perfect time to follow all the trends on the app! At this time of year, people spend a lot of time on social networks and have lots of things to share: imagination and creativity are the order of the day.
Avec la nouvelle fonctionnalité d'analyse des commentaires de Stellar Tech, écoutez vos communautés s'exprimer. 
Analysez en un clic les commentaires, réactions et emojis des abonnés de vos influenceurs.