LinkedIn continues its quest for influencer marketing and will become a must-have for brands in 2023. While B2B campaigns will obviously remain the majority, the social network will surprise with the launch of B2C campaigns more and more frequently. Whether you want to launch a B2B or B2C campaign, you'll have to play by LinkedIn's rules, both in the choice of influencers as well as in the formats of sponsored posts.
LinkedIn, a real pool of influencers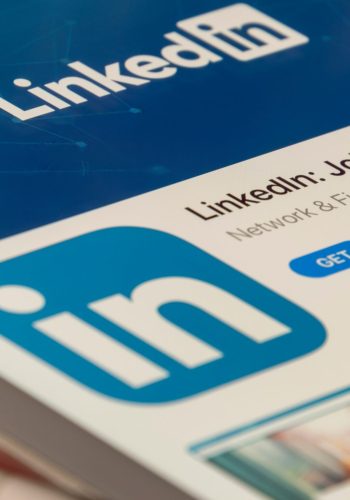 If LinkedIn was already gaining in popularity last year, the professional social network continues to rise. In August 2022, LinkedIn had 850 million members worldwide, including more than 222 million in Europe. At the same time, the platform reaffirms its position as the leading B2B platform, with 86 million decision makers and executives, as well as 50 million students and graduates.
While the main use of LinkedIn is still job search, another trend is emerging: conversion via content creation. Indeed, LinkedIn now has 2 million daily publications, which is 50% more than in 2020. The professional platform boasts 197 million influencers and opinion leaders worldwide. A winning content creation, since LinkedIn is now the most buying-inducing social network with nearly 80% of B2B leads converted. There's no doubt about it: a digital revolution is underway on LinkedIn and companies must think about influencer marketing to succeed in 2023.
The proliferation of influencer campaigns
LinkedIn, due to the emergence of its content and its strong conversion power, is of increasing interest to B2B marketers. 81% of them use the social network for their marketing campaigns, with a preferred format: sponsored posts. The simplified administrative management tool PayFit France has thus trusted five B2B influencers (Amélie Favre-Guittet, Dorith Naon, Flaubert Vuillier, Florent de Lecluse and Louis Deslus) in order to attract new prospects and affirm its notoriety. Results: 200,000 qualified views with over 2,000 founders reached!
Even if B2B campaigns remain in the majority, B2C is gaining ground. In fact, 53% of B2C marketers worldwide are now using LinkedIn for their marketing campaigns, 3% more than the previous year. This trend was initiated by Respire, the first B2C brand to emerge on LinkedIn France through content creation. It was 2020 when Justine Hutteau, the brand's founder, published a video to present her brand and its values. The video quickly went viral on LinkedIn where it generated 1.5 million views, taking Justine from 400 followers to over 100,000 in the space of a few months.
Following this example, Trade Republic then took the professional network by storm in France in January 2022. Twenty or so of the platform's iconic content creators, such as Caroline Jurado, Sylvain Tillon and Ulysse Lubin, were asked to promote the online broker's services. The results speak for themselves: 1 million cumulative views and a break-even campaign at D+7. Did the Trade Republic operation foreshadow the explosion of B2C influence campaigns on LinkedIn? The answer is yes, judging by the dozens of other operations that followed.
Another campaign worth mentioning, among others, is the large-scale campaign launched in France in October 2022 by Don de chaleur, a company committed to energy solidarity. Dozens of publications with identical visuals caused a tidal wave on LinkedIn. Among the fifty opinion leaders mobilized, committed influencers generated engagement, with more than 1 million cumulative views and more than 12,000 registrations for the operation.
A demanding influencer strategy
Whether you want to launch a B2B or B2C campaign, you'll have to play by LinkedIn's rules. Indeed, the social network reshuffles the cards of influencer marketing, starting with the choice of the influencer. Here, the power of business expertise is key. A LinkedIn opinion leader must therefore bring a real professional dimension related to the advertiser's sector of activity. However, if this seemed sufficient in 2022, nothing will be less certain in 2023. From now on, editorial skills are just as important, if not more so, to succeed on LinkedIn. That's why it's no longer rare to come across more personal, high-profile posts. This editorial requirement is confirmed by the emergence of ghostwriters who lend their pen to CEOs so that they become the first ambassadors of their company.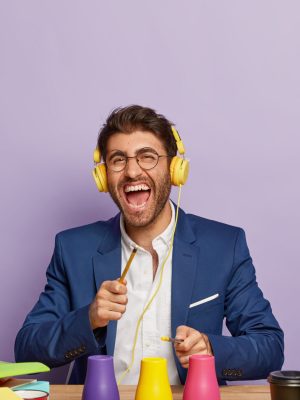 Content formats are also evolving and standing out from other social networks. Simple product placement is no longer enough on LinkedIn. It is necessary to be creative with more elaborate publications. While the storytelling post accompanied by a personal photo is developing more and more, as we have seen previously, video is also gaining ground.
Like many platforms, LinkedIn is working on more advanced video tools, whether for Zoom-type meetings in private, Lives or in-app videos. Can we expect a dedicated video tab like Instagram Reels? At least that's what we've heard in the corridors!
Audio is also becoming more important with the creation of professional audio events since the first half of 2022. LinkedIn should then look to push this feature to provide even more content possibilities.
What our experts say about it
In 2023, LinkedIn will no longer be a simple recruiting or networking platform for professionals. It will now be a social network for large-scale influencer marketing campaigns to sell products or put forward engaging messages. However, launching a B2B or B2C influencer marketing campaign on LinkedIn will not be improvised. It requires following strict rules, especially regarding: