More than ever, the year 2023 will be characterized by the growing involvement of consumers in influencer campaigns. The most creative and daring actions will be the ones that call upon influencers and their communities: the involvement of each one will create an emotional link that will generate a strong engagement rate, an increase in loyalty and potentially in conversion. Find out in this article why this trend is happening and how to use it in influencer marketing!
Why activate communities?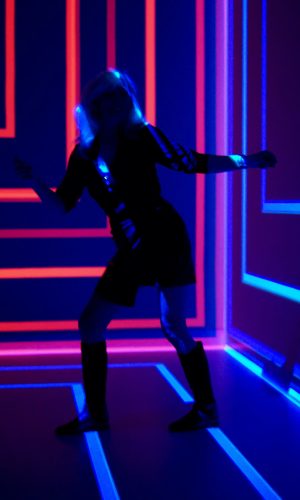 Gamification is developing at a rapid pace, especially due to the revival of gaming, which is estimated to be worth 300 billion dollars worldwide. But what is it really about? Gamification is the application of game mechanisms, particularly video games, to the marketing sector to make it more fun and engaging. This strategy can be applied to a variety of areas: websites to boost registrations and sales, "serious game" applications around a brand to create proximity, social networks to unite and engage differently, etc.
Studies show a 100% higher engagement rate when game mechanisms are used in a marketing campaign. The choice of characters or avatars, the attribution of points or badges, the obtaining of rewards, the passage of levels, the access to a general classification, etc. This powerful social aspect via interactions coupled with the stimulation of a quest involves the user emotionally who then becomes active and no longer passive, as testifies the reward system set up on the Samsung site leading to a 500% increase in the number of reviews written
Many companies have also tried gamification to unite a community. The reason is that in a context of over-solicited advertising, audiences are increasingly resistant to promotional messages. However, by using gamification, brands no longer consider consumers as simple receivers of a message, but as full-fledged members of a community with common values and interests. This community aspect is particularly noticeable on Twitch with the creation of a language and references between the subscribers of the same stream. A brand, through its partnership with the streamer and thanks to an adapted campaign, can benefit from a strong engagement of its community. 
In addition to uniting a community, gamification can also bring together employees. This was the strategy implemented by BNP Paribas Asset Management through its "Indata Jones" experience, a serious game developed to introduce the complex subject of data to the company's 3,000 employees. Users chose to play as Jones or Jane before embarking on the experience via a quiz and points mechanism.
This sense of belonging and high engagement rate inevitably leads to action, generating an impressive conversion rate, as demonstrated by the "Coca-Cola Shake" campaign launched in Hong Kong, in which the brand combined a commercial with a mobile app game. The concept was simple: every evening, a commercial was broadcast and encouraged viewers to shake their phone as fast as possible from the mobile application to win a discount on their next purchase. The result: the app reached the record for local iOS app downloads in one day and the TV commercial received over 9 million total views.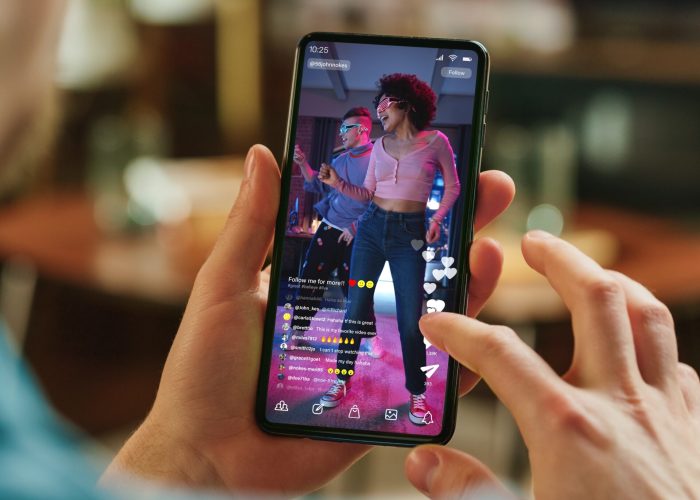 However, beyond transformation, it is loyalty that particularly characterizes a gamification strategy. For this reason, the innovative and personalized experience allows us to stick as closely as possible to the consumers' expectations. Starbucks thus encourages consumption and promotes loyalty thanks to an ingenious system of collecting redeemable stars. For each euro spent, the customer earns three stars that can then be exchanged for rewards: a drink for 150 stars, or a selection of syrups and whipped creams for 450 stars and so on.
More than just entertainment, gamification is a real growth lever for your company.
Gamification in influencer marketing
In 2023, brands need to reimagine their influencer tools looking for more content creativity and follower engagement. The influencer's audience is an integral part of the marketing strategy, as it is partly responsible for the success of a campaign. They become the third actor and deserve to fully participate in the experience via an interactive device. This is why marketers are seizing the gamification phenomenon and evolving their influencer marketing campaigns.
On Instagram
On Instagram, the most traditional examples of gamification are of course contests, which can range from simple actions (like, comment, subscribe) to a much more involving experience with the creation of photo or video content. 
In France, the influencer Lorylyn proposed an innovative Instagram contest for Easter in collaboration with the brand Milka. The concept: an Augmented Reality egg hunt via an Instagram filter where all you had to do was find the chocolates hidden in Lorylyn's Story to try to win the prize. A winning strategy when we know that immersive experiences in augmented reality are also part of the leading gamification strategies. 
In Belgium, the Côte d'Or brand also opted for an Instagram contest, but also multi-channel, with its communication campaign "We Go For Gold", on the occasion of the Euro2020 football tournament. The idea was to challenge influencers to reveal the red devil in them and to double their creativity through videos aimed at encouraging the national soccer team, the Red Devils. Influencers then encouraged their communities to do the same and post their videos on a dedicated microsite for a chance to win goodies and chocolates. Several hundred Instagram videos, Reels and Stories thus contributed to increase the brand's notoriety.
On TikTok
More recently, the challenges and dares, inspired by the TikTok DNA, have allowed an innovation of use in the gamification sector. The types of challenges are numerous and can have different objectives: brand awareness, visibility for a product launch, brand attachment, but also awareness for a cause and collection of donations.
The Parisian luggage brand Lipault recently used a TikTok challenge to launch its TikTok account and promote its new collection of "feather" luggage. Three French influencers, namely the twins Sarah and Sabrina and Eddy Papeoo, were then selected for this campaign. The idea? Teleport anywhere by jumping into the luggage of the brand. The challenge was taken up by hundreds of content creators on the platform generating 1.9 million views for the #LipaultParis.
In Belgium, MOEV, an organization that encourages Belgian students to adopt a safe and healthy lifestyle, recently launched an initiative with Stellar agency to encourage children to exercise more. Celebrity dance instructor Sarah Bossuwé created choreography and a TikTok challenge for six influencers who encouraged their followers to do the same in an attempt to win a dance lesson with the celebrity.
In France, the Telethon Challenges, launched last year by Stellar in collaboration with the AFM-Telethon on Instagram and TikTok, challenged macro influencers to perform challenges on various themes. The objective? To encourage their communities to donate.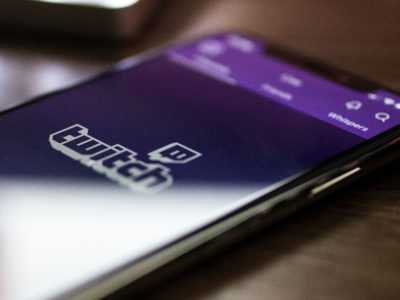 On Twitch
Twitch is without a doubt THE live and gaming platform par excellence. It is therefore the perfect place to launch a gamification strategy. 
Everyone remembers the launch of the Porsche 99X Electric, where the luxury car brand made the news by opting for a live video game on Twitch. In this campaign, regular Porsche drivers Neel Jani and André Lotterer played the game, guided by a community of players. In total, almost one million viewers participated virtually in the live event and 14 million contacts were generated.
On BeReal
A new social platform has made gamification its business. It is of course BeReal, the new star of social media with more than 50 million downloads worldwide and a 315% growth in users since April 2022. Once a day and at a random time, users receive a push notification to share what they are doing (alone or with friends), all in less than two minutes. Their followers, private or public, can then react to the content via "RealMojis," or photos of their own expressive faces. Although recent, the authentic and challenging side of the application is already very promising for influencers, who are already talking about it on TikTok, and for brands, since the most daring ones like Chipotle have already created their account. A look behind the scenes of a company or in the creation process of a product, infiltration in a party event, etc. This is what we can expect to discover on BeReal in the coming months.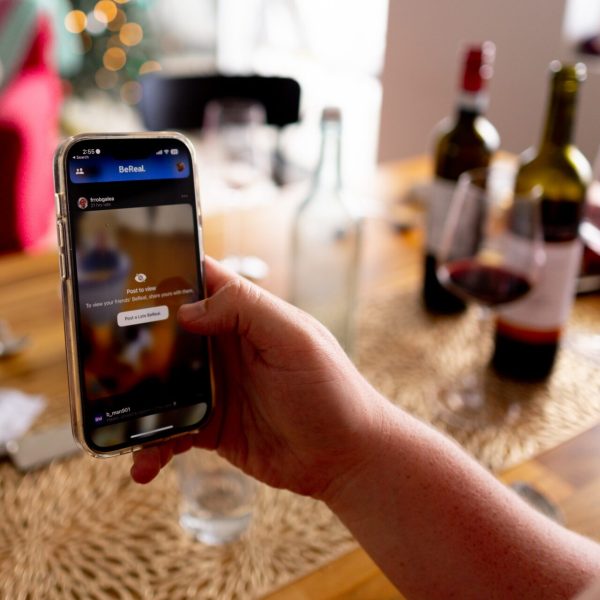 What our experts say about it