Stellar lab: Influencer Marketing agency
Leveraging our technology and expertise, we facilitate influencer collaboration and optimize social media campaigns for success and ROI.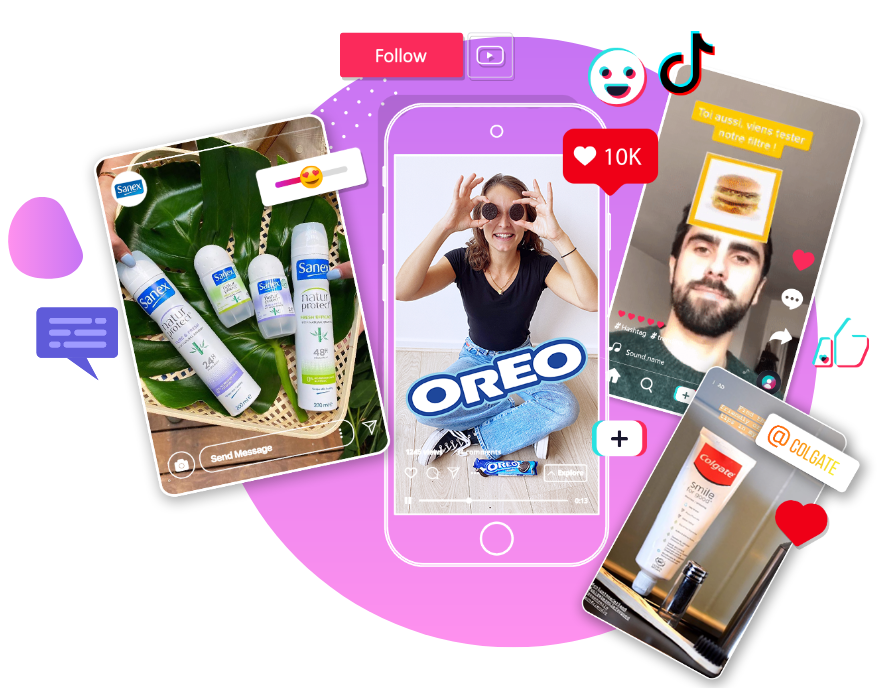 Our services:
6 areas of expertise

Social Advertising & Amplification


Influencer Marketing is our core business.

But we think 360°.
Thanks to our internal teams and our network of partners, we ensure that influencer marketing is an integral part of your global marketing and communication strategy.
Our challenge: help you have a single voice across all your communication channels by activating and coordinating different content creators.
Our mission: achieve your objectives within your budget and brand DNA while promoting transparency and ethical values.
Fifty Shades of
Storytelling
Strategy, Management, Analysis. From the creation of the creative concept to the reporting of the results, we make sure to launch campaigns that are right for you and reach your target audience, whatever the social network or content format: from TikTok videos to Instagram Reels, from event organisation to Live Shopping sessions.
Increase brand awareness or generate sales through innovative campaigns:
Ambassador programs
PR and e-RP programs
Co-creations
Product placement & Unboxing
Events
Live gaming & Live shopping
Competitions & Challenges
Product seeding
Community management
Social Ads (as part of amplification strategy)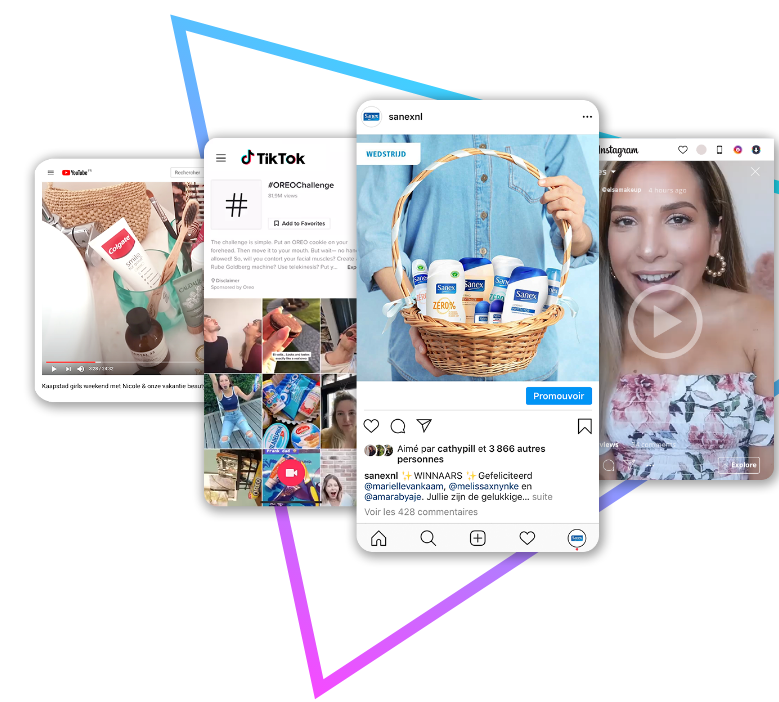 Our secret sauce:
The Stellar Technology™
Not only do we offer all the ingredients for a successful influencer campaign, we also add our super secret Stellar sauce to top things off.
Our proprietary technology Stellar will provide you detailed influencer analytics so you can see the reasoning behind our choices.
Our platform also allows you to follow every single step of your project, monitor content and track performances in real time to know how your campaign is doing at any time
Want to know more about how Stellar can help you reach for the stars?
Let's talk!