Infographic Influence Marketing in the Benelux

Influence offers considerable opportunities for brands, agencies and media. But what is its real place at the heart of marketing strategies in the Benelux? Stellar has answered this question.
We asked 300 marketing professionals in Belgium, the Netherlands and Luxembourg about the use of influence marketing in their campaigns.
Many figures came out of the study and confirm the growing importance of influencer marketing in the marketing strategies of advertisers and agencies in the Benelux. 90% of the respondents foresee a growing role for influence within marketing teams in 2022. They are all satisfied with the results obtained, as it is, according to them, the second most important lever for generating return on investment after Paid Social Media.
To accompany the publication of the first study on influencer marketing in the Benelux, find below the infographic that highlights the key figures and trends.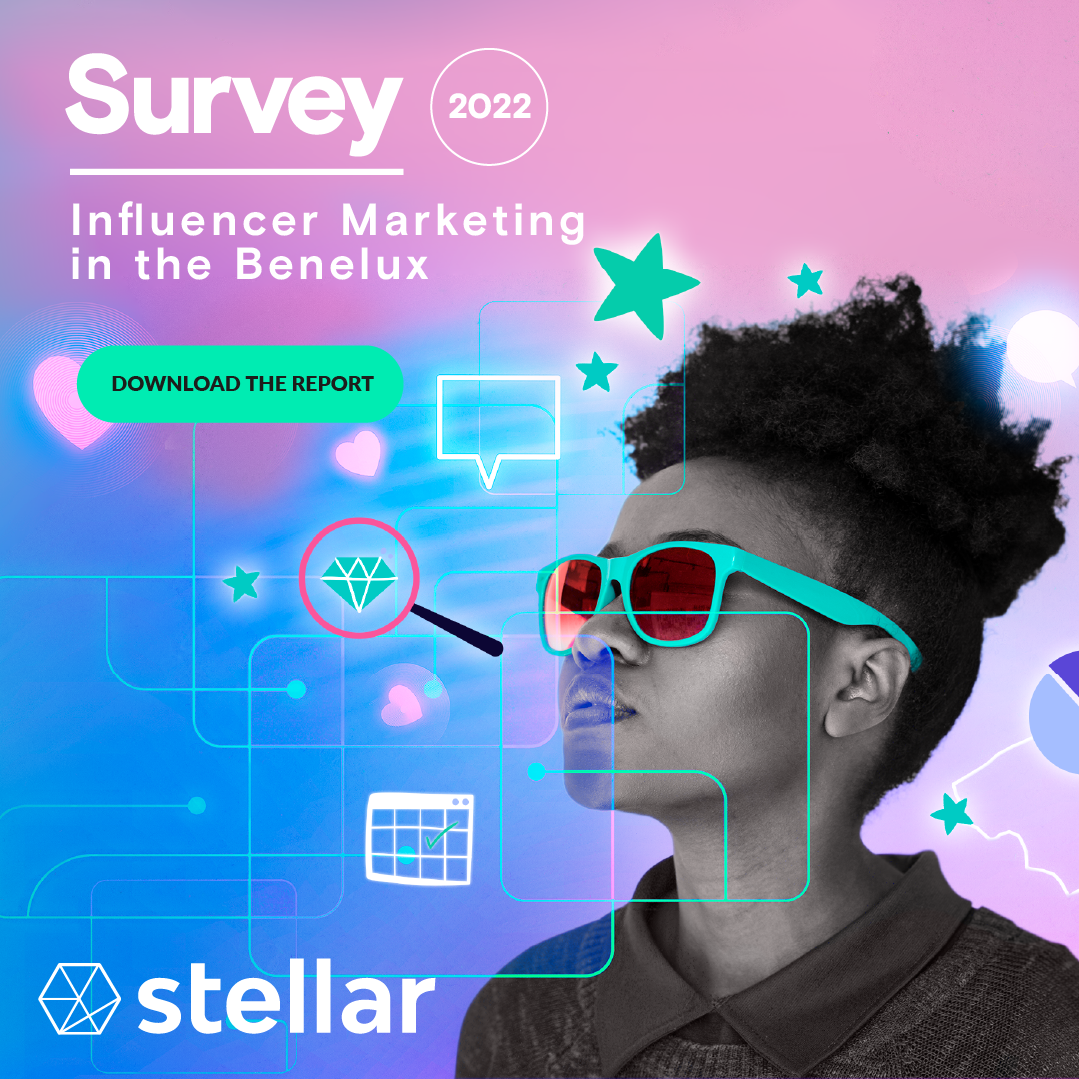 Survey 2022 :
Influence Marketing in the Benelux
Curious to know more? Fill in your details below and the survey report will be sent to you by e-mail.
Stellar will use your contact information to provide products and services to you. This information will be used in accordance with our data management policy. You can unsubscribe any time.